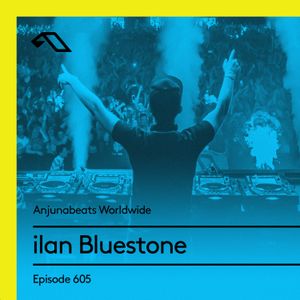 Anjunabeats Worldwide 605 with ilan Bluestone
16 December 2018
Time:
Click
here
to find out when the show starts in your time zone.
Streams
:
Digitally Imported Radio - Trance Channel
---
Tracklist
01. Andrew Bayer feat. Alison May - Open End Resource (In My Next Life Mix)
02. ilan Bluestone & Maor Levi feat. El Waves - Will We Remain?
03. ilan Bluestone feat. Giuseppe De Luca - I Believe (PROFF Remix)
04. Above & Beyond and Spencer Brown feat. RBBTS - Long Way From Home
05. ilan Bluestone feat. Ellen Smith - Rival (Rafaël Frost Remix)
06. Cosmic Gate feat. Emma Hewitt - Be Your Sound (ilan Bluestone Remix)
07. ilan Bluestone feat. Giuseppe De Luca - Frozen Ground (Cosmic Gate Remix)
08. Ferry Corsten & ilan Bluestone - We're Not Going Home
09. ilan Bluestone feat. Giuseppe De Luca - Scars (Maor Levi Remix)
10. ilan Bluestone - Hong Kong
11. Above & Beyond feat. Justine Suissa pres. OceanLab - Satellite (ilan Bluestone Remix)
---
Listen
https://www.mixcloud.com/anjunabeats/anjunabeats-worldwide-605-with-ilan-bluestone/
https://soundcloud.com/anjunabeats/anjunabeats-worldwide-605-with