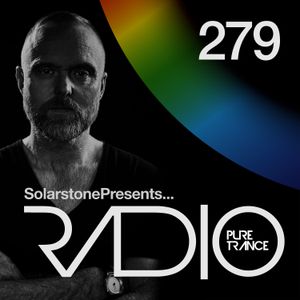 Solarstone pres. Pure Trance Radio 279 (#PTR279)
7 April 2021
Time:
Click
here
to find out when the show starts in your time zone.
Stream:
Digitally Imported Radio - Trance Channel
---
TracklistProgressive Selection
01. Sian Evans - Hide U (Tinlicker Remix)
02. David Broaders - Going Home
03. Solarstone - Restless 4 A.M. (Parametrik Mix)
04. Aly & Fila with JES - I Won't Let You Fall (Space Motion Remix)
05. The Thrillseekers pres. Hydra - Amber (Hydra's Altered State Mix)
06. Highlandr - I Want You
It's Not The Kind Of Thing We Usually Play...
07. Bicep - Sundial (Isle)
Big Tune
08. Tonks - Out of my Mind
Uplifting Selection
09. Roger Shah pres. Sunlounger - Hello Sunrise (Roger Shah Uplifting Sunrise Mix)
10. Sam Laxton - Rocha
11. John Askew - Niceto
12. Ultimate & Moonsouls - The Guided Fate
13. Nikolauss & John O'Callaghan - Blaithin
Oh Yeah
14. Quench - Dreams 2021 [Umek Remix)
Chillout Moment
15. Enya - Angeles (Shepherd Moons 1991)
---
Listen & download
https://www.mixcloud.com/solarstone/solarstone-presents-pure-trance-radio-episode-279/
https://soundcloud.com/solarstone/solarstone-presents-pure-trance-radio-episode-279
https://www.youtube.com/watch?v=EWaPhd_vNBI