Gareth Emery - Laserface 02 (Thoughts In Pieces)
OUT NOW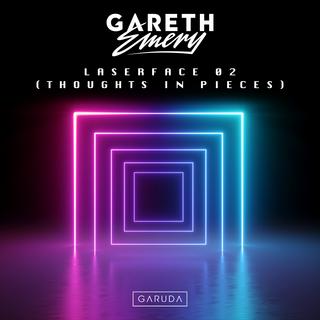 With reciprocal synth plucks that scatter and disperse like the kaleidoscopic lasers piercing the dark, Gareth Emery's 'Laserface 02 (Thoughts In Pieces)' brings out the quintessential Trance feel for a euphoric ride at Emery's eye-popping stadium shows.
Built ona bedrock of jacked-up beats and soaring tones, this second track in the 'Laserface' series is where the eye meets the ear in audiovisual greatness.
Quote

I've had this melody for nine years. Originally written in a hotel room in Canada, I kept revisiting it over the years and it nearly went on Northern Lights in 2010, Drive in 2014, and 100 Reasons To Live in 2016, but each time the production didn't quite pan out right. It turned out it wasn't fast enough.

This summer, whilst in another hotel room, this time in Madrid, I upped the tempo to 140bpm and this was the result. A few weeks later I was fortunate enough to be able to test it at Luminosity Beach Festival, and it passed the test of approval from the underground-focussed crowd there… so it was finished.

Moral of the story? Never throw away a good melody!
Listen / Stream / Download:
https://garuda203.lnk.to/L02TIP
Socials:
https://www.facebook.com/garudamusic/
https://www.instagram.com/garudamusic/
https://twitter.com/Garuda_Music/
https://soundcloud.com/garuda_music/
http://www.garuda.nu/